IVWhite
Regular price
Sale price
$29.90 SGD
Unit price
per
Sale
Sold out
Permanent Body Whitening
Same results as whitening drip!
 
NEW AND IMPROVED FORMULA • NEW PACKAGING • 20 DAY FORMULATION
IvWhite Capsule is formulated in Korea aiming to achieve permanent brighter skin tone in a short period of time.
The idea behind IVWhite was derived from the ever popular whitening IV drip, which is commonly used in Philippines, Malaysia and United States - otherwise known as "whitening drip" or "glutathione drip".
✅ MORE EFFECTIVE
✅ FASTER RESULTS
✅ BETTER INGREDIENTS

✅ Overall lighter, brighter skin tone as early as 3 days
✅ Even skin tone with reduced dark spots
✅ Reduced blemishes
✅ Diminished acne scars
✅ Same effect as whitening drip/Vitamin C injection
✅ Gives you GLOWING skin
✅ Lighten the dark spots
✅ Reduces face pores
✅ Antioxidant

IVWhite has a FASTER whitening effect, as early as 2 capsules only! See visible results within a week!

✅ Whole body permanent whitening
💊 Visible results after 2 capsules

IVWhite works on all types of skin without any side effects. The results can be seen as early as a few days, after consuming at least two capsules. It also helps to eliminate skin problems such as acne, scars, oily skin and uneven skin tone.

❌ No more expensive injections/drip
❌ Don't have to consume everyday

Suitable for:
• Males & females, 16 years old & above
• Breastfeeding mothers, 6 months after pregnancy
• Safe for individuals with gastric pain, diabetic, high blood pressure and high cholesterol

❌ Not suitable for pregnant women
✓achieve crystal clear, white , youthful and glowing skin.
✓ boosts skin elasticity whitens.
✓Enhances immunity.
✓Creates fullness and youthful skin.
✓Reduces fine lines and wrinkles making you look visibly younger.
✓Lightens pigmentation boosts skin hydration evens out skin tone.
✓ Enhances skin radiance.
✓Anti-aging
Directions/How to consume:
Take 1 capsule once every 2 days ONLY
• Do note: You have to leave a gap of at least 2 hours in between if you are taking other supplements

Tips:
• Avoid caffeine, seafood, coconut water for best results

IVWhite contains 10 Capsules for 20 days consumption.
Our product is 100% authentic from IVWhite HQ.
Share
Ingredients

Glutathione, Pearl Powder, Vitamin C, Sakura Extract, Skin Moon
View full details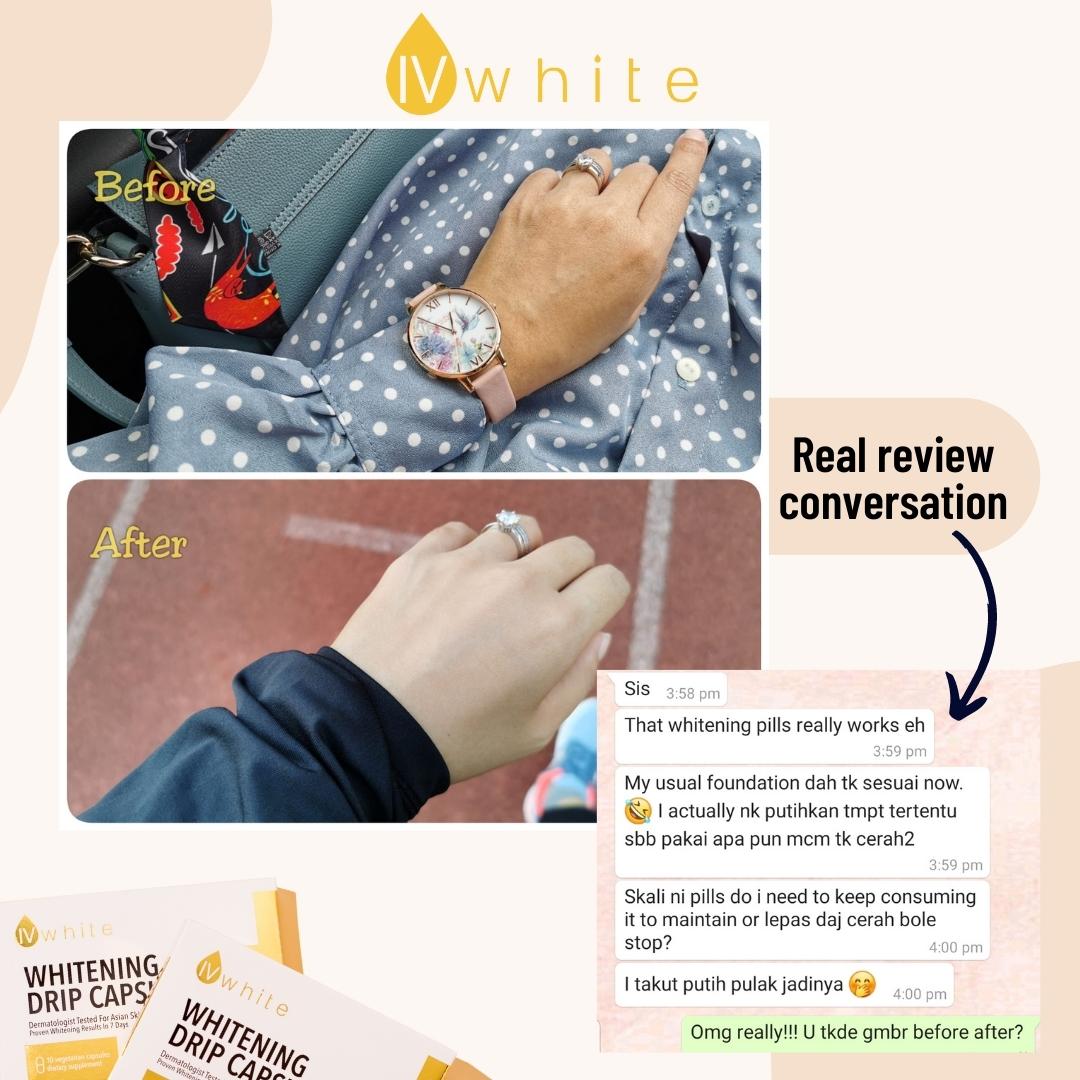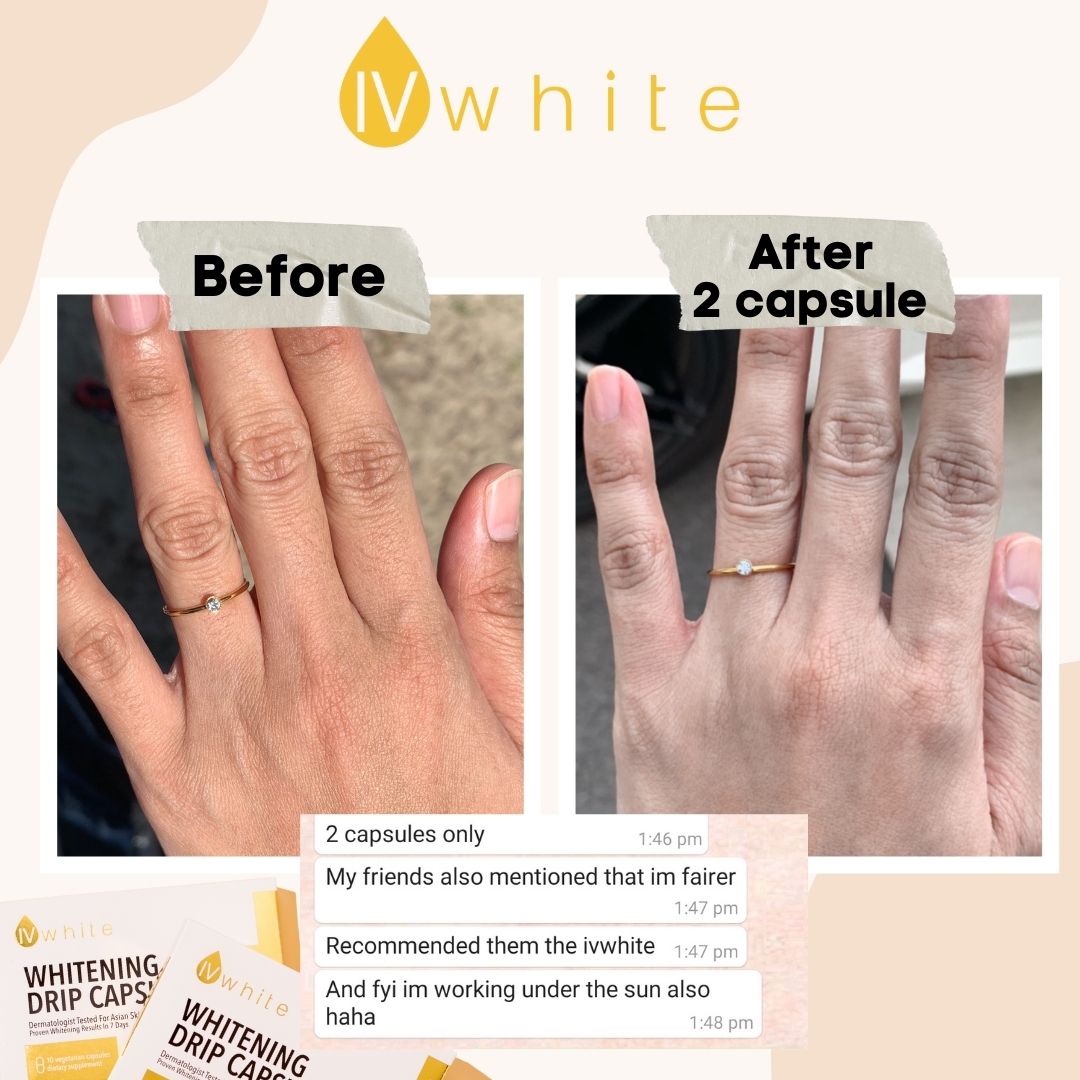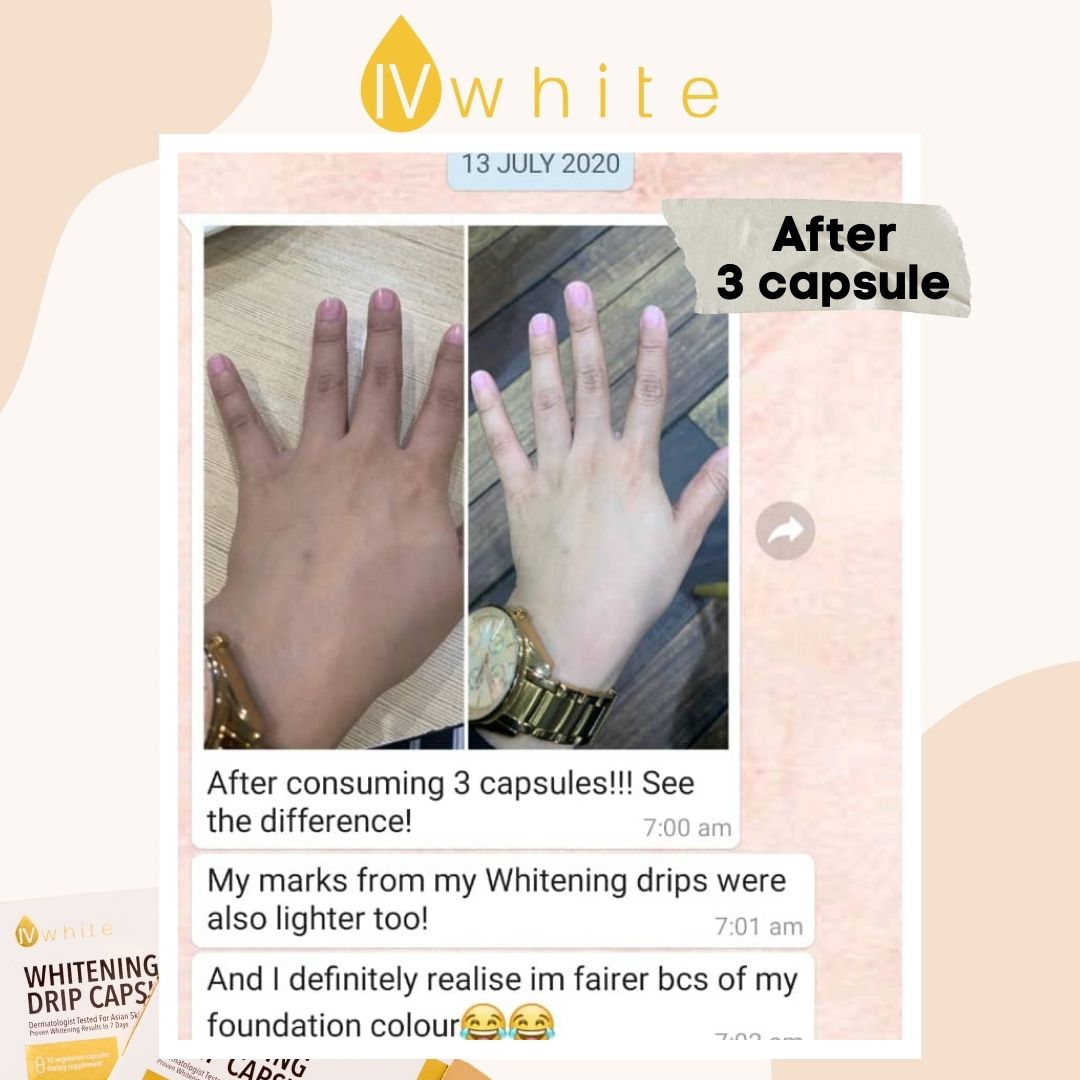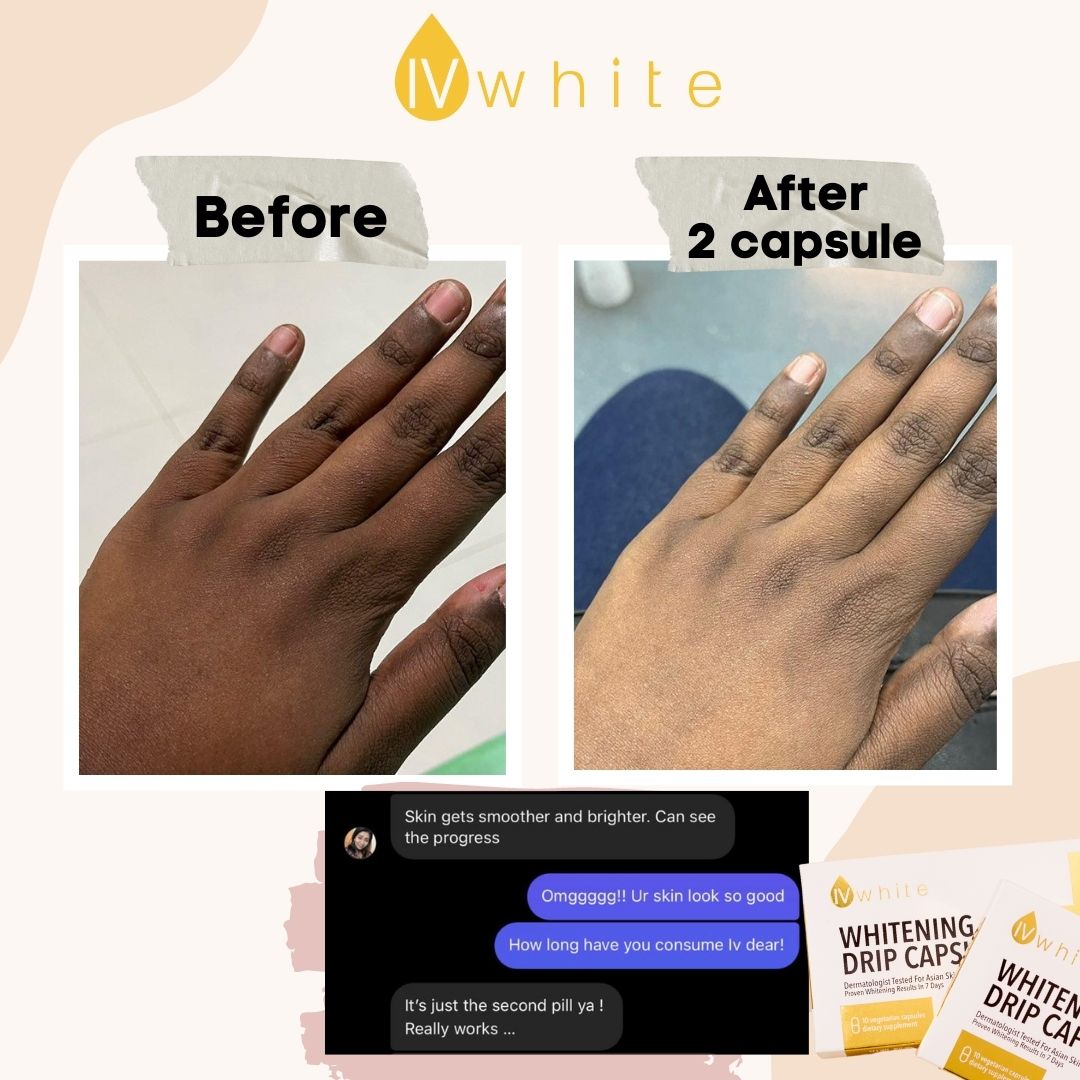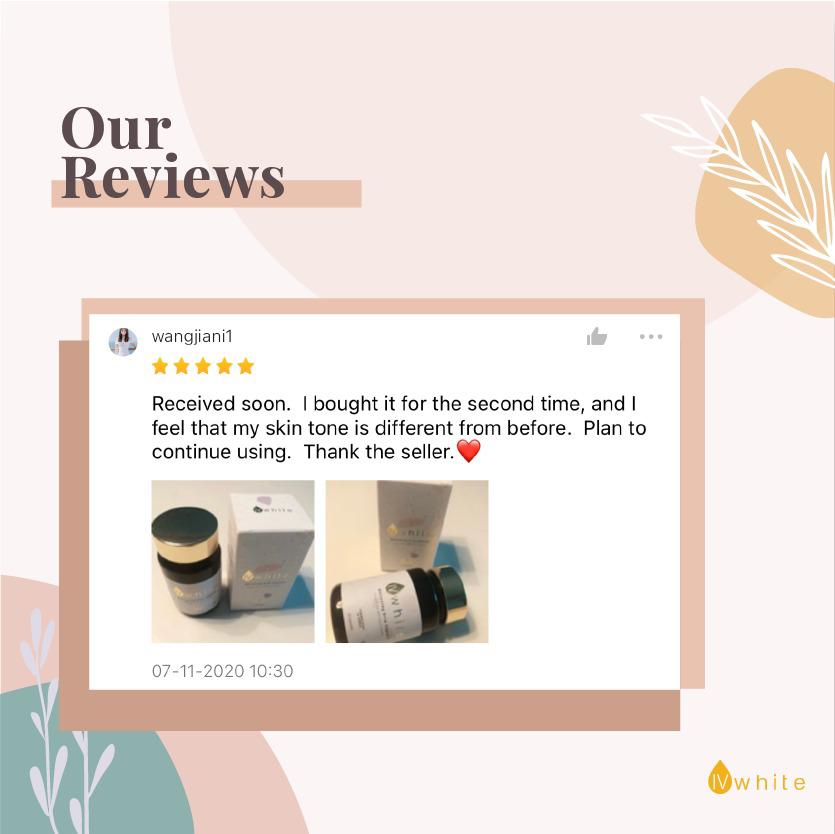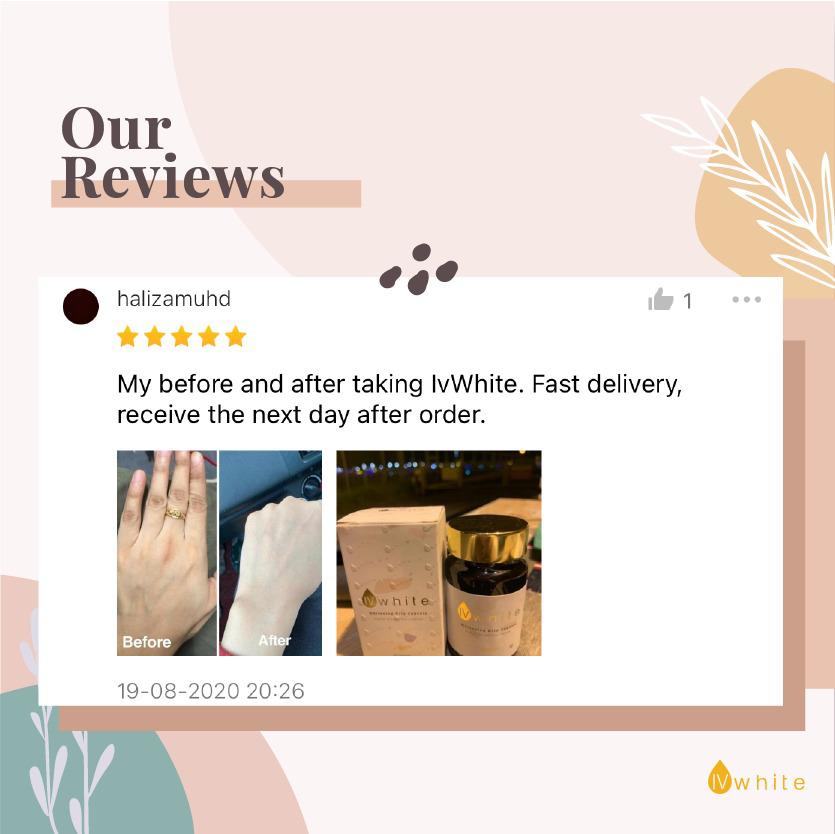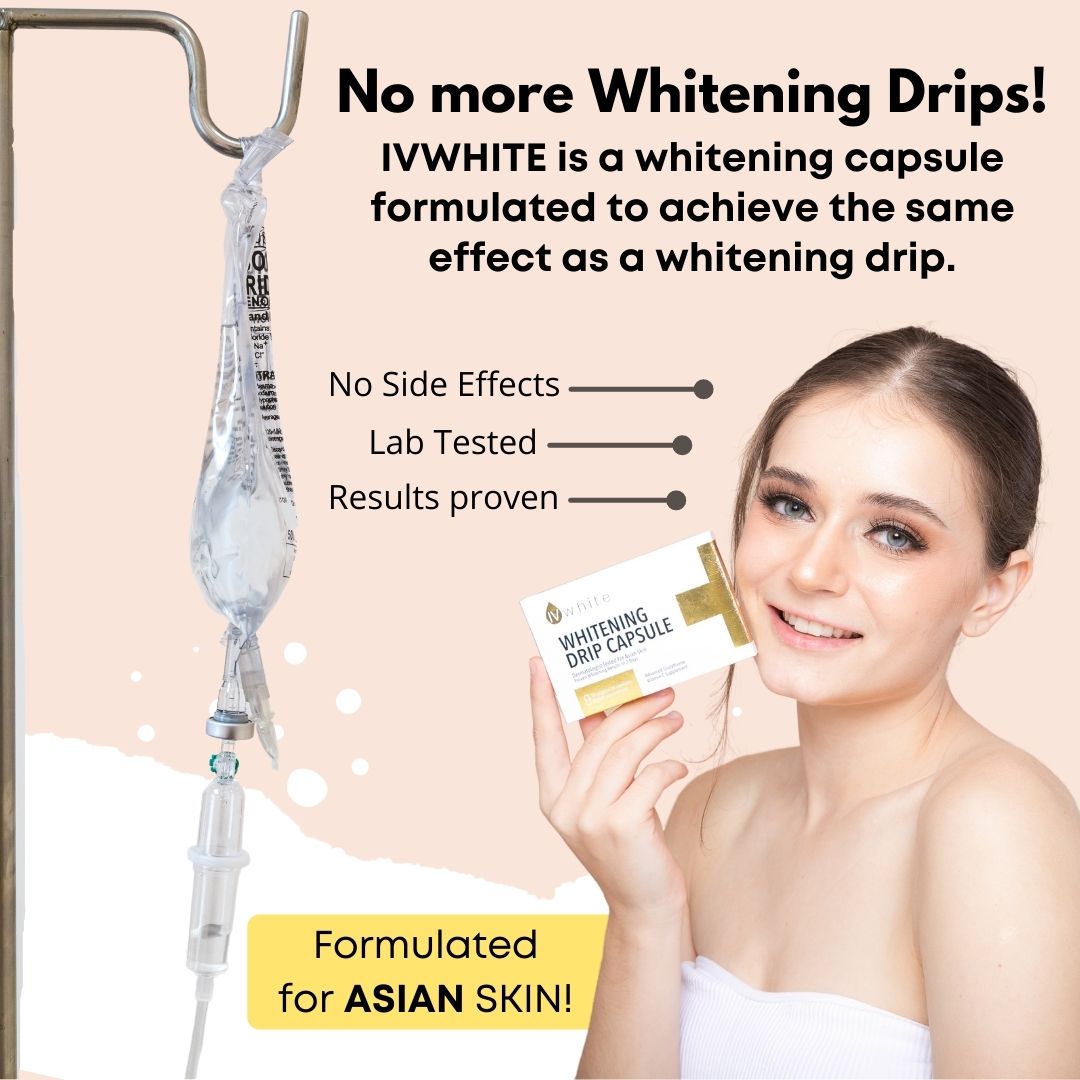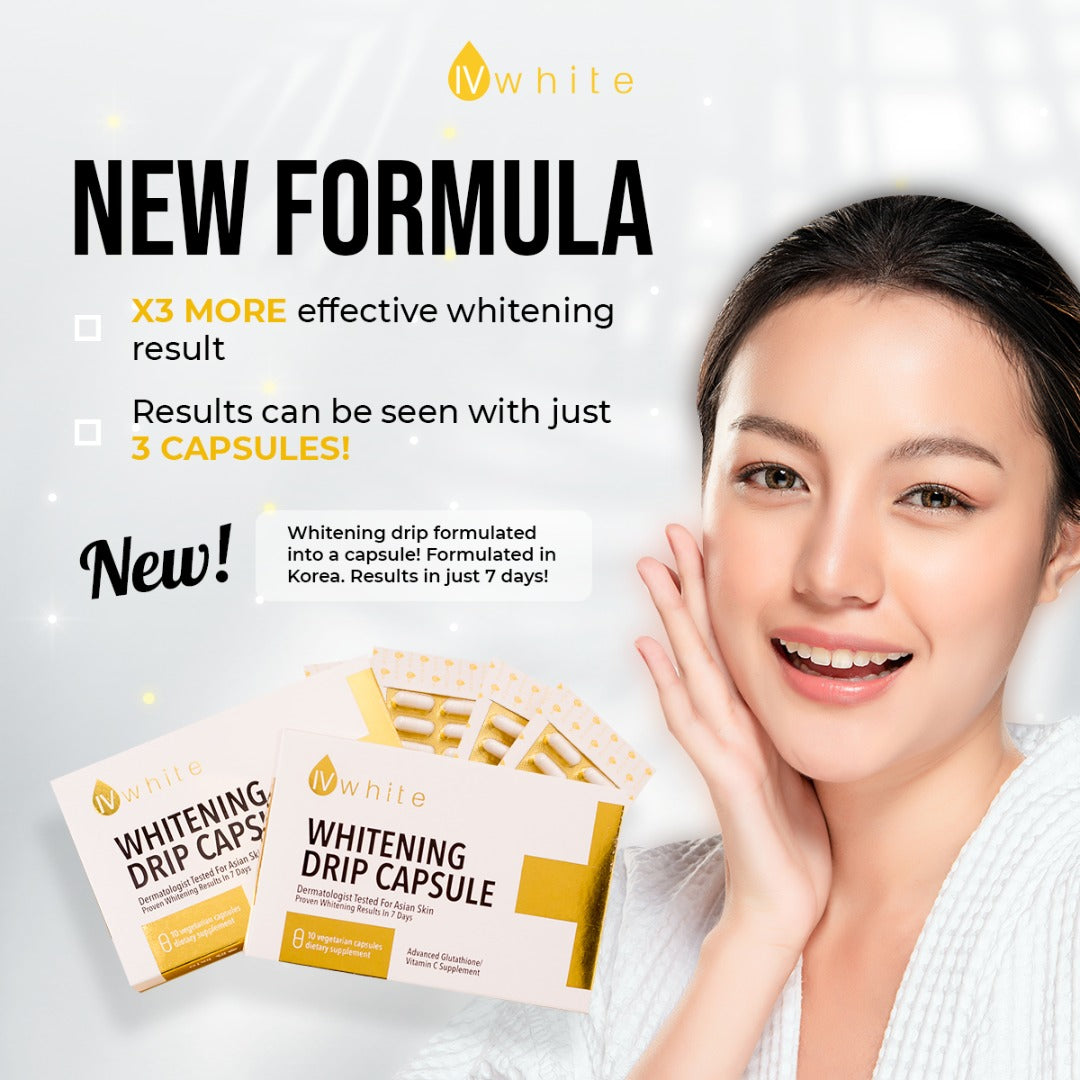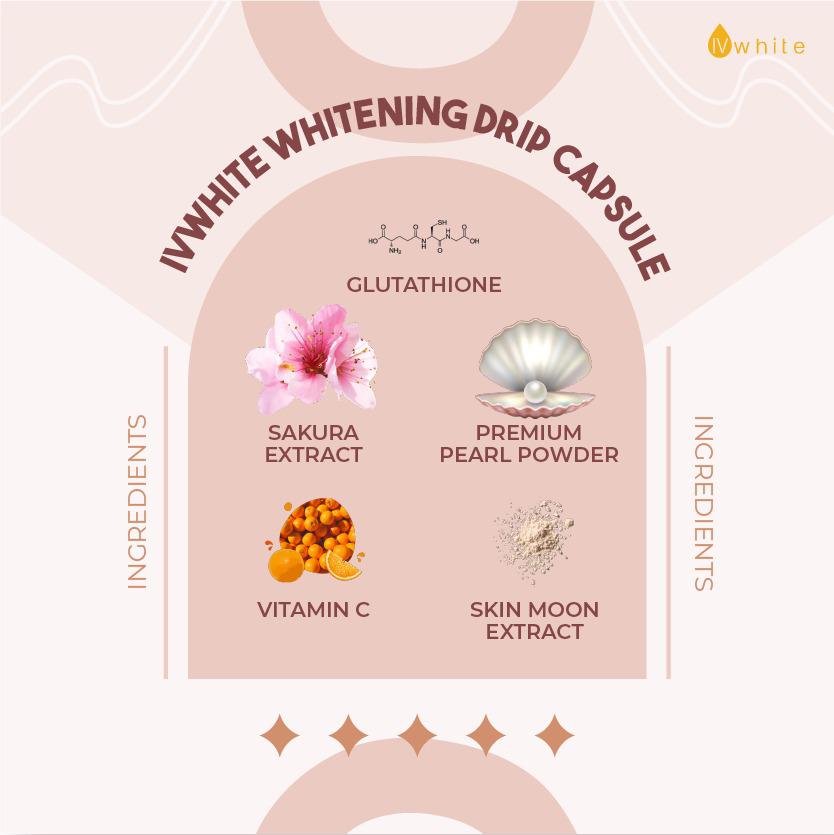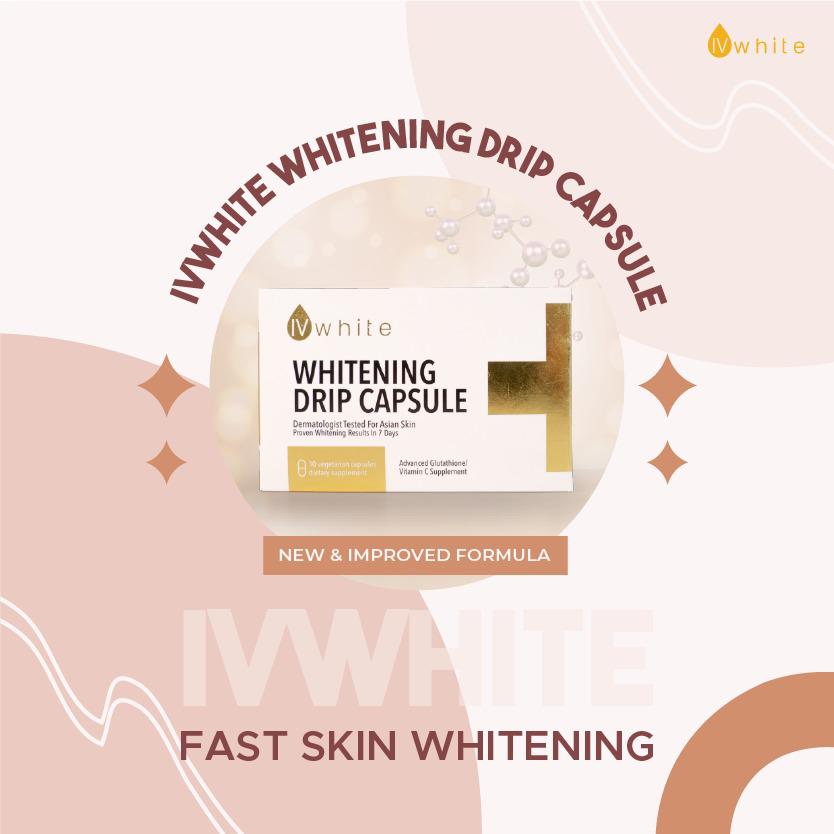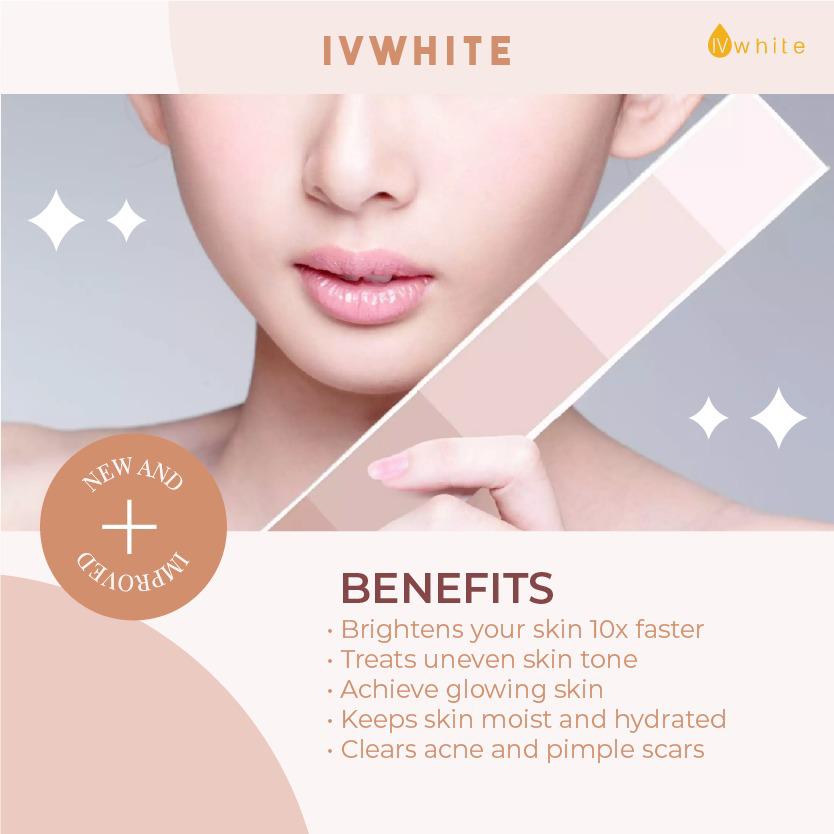 Too early to say
Hi good evening. Too early to say as I just started and have not yet see the results. Hopefully will see the effect soon and will give my honest review. :)
Really love this product... From all the whitening products that I've been used this product is the best and able to see fast results... Thank you
I didnt feel any differnce as shown in the pic.i am not happy with the product